________________________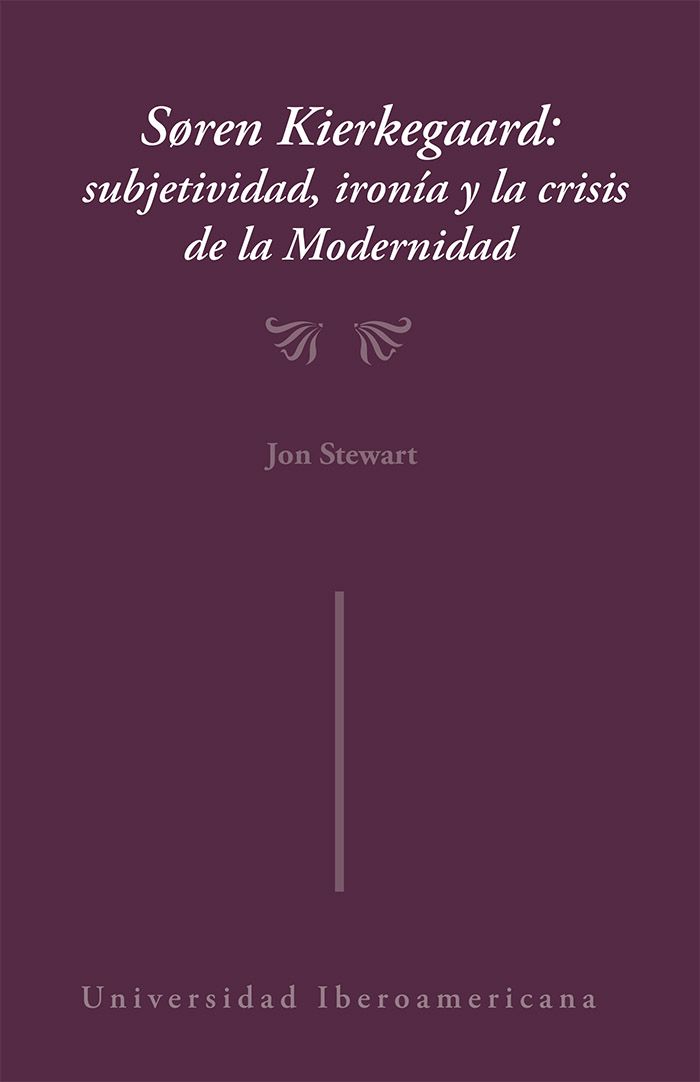 Soren Kierkegaard: subjetividad, ironía y la crisis de la Modernidad
Translated by Azucena Palavicini
Mexico City: Universidad Iberoamericana 2017. 222pp.

(The Spanish translation of Søren Kierkegaard: Subjectivity, Irony, and the Crisis of Modernity, Oxford: Oxford University Press 2015).

En este libro el profesor Jon Stewart nos introduce en la originalidad filosófica de Kierkegaard por medio del estudio de la génisis de su pensamiento en dos ámbitos complementarios. Por una parte, hace un interesante estudio histórico de la vida intelectual y cultural danesa del siglo XIX, y la forma en que Kierkegaard asimiló y debatió muchas de sus ideas. Por otra parte, destaca la enorme influencia de Sócrates, en aspectos como la comunicación indirecta, el uso de seudónimos, la ironía, su crítica a la filosofía, entre otros. El profesor Jon Stewart es un reconocido especialista del filósofo danés, autor prolijo que ha contribuido como principal editor en los importantes proyectos: Kierkegaard Research y The Golden Age.
________________________