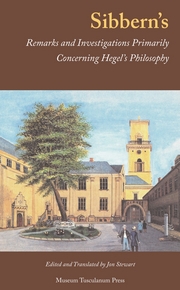 Sibbern's Remarks and Investigations Primarily Concerning
Hegel's Philosophy
trans. by Jon Stewart, Copenhagen: Museum Tusculanum Press 2018
(Texts from Golden Age Denmark, vol. 7)
xvi+454pp.

One of Denmark's greatest philosophers during its greatest philosophical period, Frederik Christian Sibbern (1785-1872) was a major figure on the landscape of the Danish Golden Age. Profoundly influenced by German philosophy, he was personally acquainted with figures such as Fichte, Schleiermacher, Goethe and Schelling. Sibbern had long been interested in the philosophy of G.W.F. Hegel but had never written any extended analysis of it.

When Johan Ludvig Heiberg unveiled his new philosophical journal Perseus in 1837, as a part of his Hegelian campaign, he provided Sibbern with the occasion that he had been waiting for. In a series of eight installments in the journal, Maanedsskrift for Litteratur, Sibbern published an extensive critical account of Hegel's philosophy under the guise of a review of the first volume of Heiberg's Perseus. In the fall of 1838 he collected the first four installments of this review and published them as an independent monograph entitled, Remarks and Investigations Primarily Concerning Hegel's Philosophy.

This work represents arguably the most exhaustive, detailed and profound analysis of Hegel's philosophy ever to appear in the Danish language, anticipating many aspects of Kierkegaard's famous criticism. With the present volume Sibbern appears in English for the first time. Now international readers can catch a glimpse of this towering philosophical genius and gain a deeper appreciation for the significance of his contributions to Golden Age Denmark.
________________________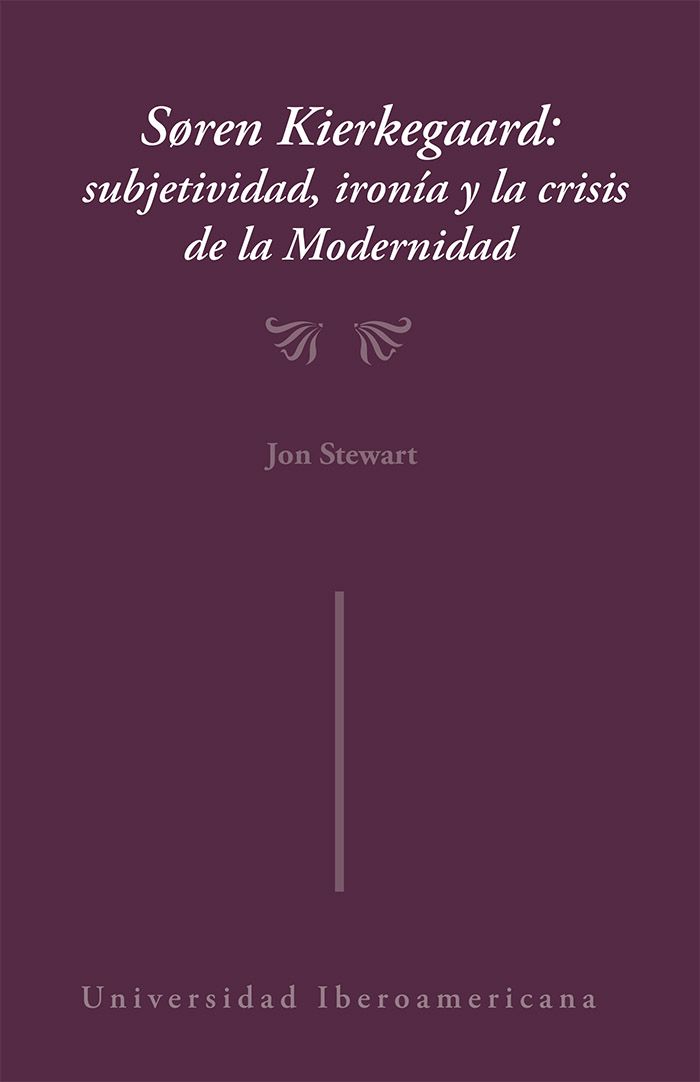 Soren Kierkegaard: subjetividad, ironía y la crisis de la Modernidad
Translated by Azucena Palavicini
Mexico City: Universidad Iberoamericana 2017. 222pp.

(The Spanish translation of Søren Kierkegaard: Subjectivity, Irony, and the Crisis of Modernity, Oxford: Oxford University Press 2015).

En este libro el profesor Jon Stewart nos introduce en la originalidad filosófica de Kierkegaard por medio del estudio de la génisis de su pensamiento en dos ámbitos complementarios. Por una parte, hace un interesante estudio histórico de la vida intelectual y cultural danesa del siglo XIX, y la forma en que Kierkegaard asimiló y debatió muchas de sus ideas. Por otra parte, destaca la enorme influencia de Sócrates, en aspectos como la comunicación indirecta, el uso de seudónimos, la ironía, su crítica a la filosofía, entre otros. El profesor Jon Stewart es un reconocido especialista del filósofo danés, autor prolijo que ha contribuido como principal editor en los importantes proyectos: Kierkegaard Research y The Golden Age.
________________________