---
Current Events
Upcoming Public Lectures
Recent Publications
Forthcoming Publications
---


Current Events



Special Session for the


Conference for the Society for the Advancement of Scandinavian Studies (SASS)


May 11-13, 2017, Minneapolis

Organizers: Jon Stewart and Nathaniel Kramer


The Crisis of the Danish Golden Age and its Modern Resonance




Despite their many interesting debates and polemics, the leading figures of Golden Age Denmark were in agreement about the fact that their age was in a state of crisis. They believed that the quick pace of change since the Enlightenment had led to a sense of alienation from traditional values and ways of thinking. This produced uncertainty that resulted in different forms of relativism, subjectivism and nihilism.


The poet-philosopher, Johan Ludvig Heiberg, dramatically announced the great cultural crisis of the day in his treatise On the Significance of Philosophy for the Present Age from 1833. According to Heiberg, people in his generation had lost their belief in truth and beauty in any deeper sense. Likewise, in 1837 the classicist and philosopher, Poul Martin Møller followed this line of thinking in his influential article "Thoughts on the Possibility of Proofs of Human Immortality," in which he claims that modern scientific and naturalistic thinking has undermined the traditional belief in the immortality of the soul. In this context he too explores the movement of nihilism that he believes characterizes the age. In 1842 the theologian Hans Lassen Martensen published an article entitled "The Present Religious Crisis," where he argues that much of the uncertainty in religion is the result of the work of, among others, the German theologian David Friedrich Strauss, who argued that Christianity was a form of myth. The philosopher Søren Kierkegaard treated the idea of a cultural and religious crisis in a number of his famous works, such as The Concept of Irony, Either/Or, A Literary Review of Two Ages, and The Moment.


Many of the texts from the Golden Age strike the reader as profoundly modern since they seem to anticipate key characteristics of the crisis of the 21st century. In keeping with the conference theme—Nordic Connections: Old and New—we invite papers focused on the Danish Golden Age and its philosophical, literary and artistic heritage that explore the theme of crisis and examine the resemblances between the perils and crises of the Danish Golden Age and those of our own.


The call for papers will be announced on the SASS homepage at the beginning of August.



________________________

Keynote Speech:


"Humanities Education in a Globalized World and Our Modern Prejudices"


at the conference "Classical Education in the 21st Century: Challenges, Continuity, and Change"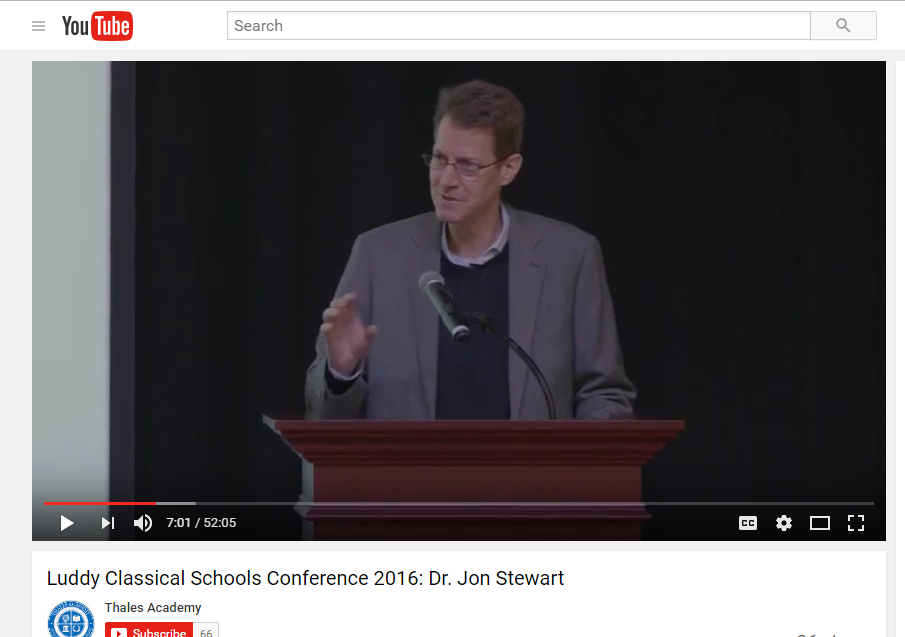 Thales Academy, Rolesville, North Carolina
October 7, 2016.
Read more
See the video of the lecture
________________________
"The Crisis of Religion and the Logic of the Gods: Hegel's Interpretation of the Religions of the World"
Radcliffe Institute for Advanced Study, Harvard University
October 19, 2016.

________________________

The Conference, "The Registers of Philosophy II,"

Hungarian Academy of Sciences, Pázmány Péter Catholic University,

Budapest, Hungary, May 14, 2016.
http://www.phil-inst.hu/hu/esemenyek/esemenyek/635-the-registers-of-philosophy-ii
Description of the conference:
Jon Stewart has recently argued in his book The Unity of Content and Form in Philosophical Writing (2013) that the style of contemporary philosophy – particularly in its Anglo-American version – is extremely impoverished. This homogeneity, according to Stewart, has its roots in the scientific model of philosophy and philosophical writing, in the philosophy of language that was popular in the beginning of the last century and in the fact that during the professionalization of philosophy a particular mode of writing proved to be the most useful one. Noting the deep similarities of current philosophical pieces would of course not cause any surprise – but Stewart went on to argue that this kind of uniformity in philosophical writing causes much harm to philosophy itself. The standardization not only causes some thoughts to be only ineffectively expressible in philosophy, but shifts the attention of courses both at undergraduate and graduate level to the regular type of philosophical texts. Irregular genres or styles are left out from the curriculum at many places, their own characteristics and the messages encoded in philosophical styles do not gain attention. 'By insisting on a single form of writing – Stewart emphasized –, professional philosophy implicitly imposes a certain notion about how to read philosophy.' The ability to read some classics is fading away. And works falling outside of the scope of the writing which people are now accustomed to are deemed to be unphilosophical, lacking rigor and therefore uninteresting.
Nevertheless one might argue that even nowadays various philosophical genres and styles are flourishing, and not only in continental philosophy. Philosophical novels and poems are being published, philosophy is present in theatres and cinemas, not to mention the different web pages that are dedicated to philosophical topics. Even analytic writings do not always use the same style. Furthermore, as Keith Allen noted in his review of The Unity of Content and Form in Philosophical Writing, 'Stewart's selection of case studies to illustrate the diversity of forms that philosophical writing can take raises interesting questions about when it is appropriate to describe a work as a work of philosophy.'
Now how uniform really is today's philosophy? Is the homogeneity of styles dangerous for philosophy itself? What are the themes that only fit well with some genres or styles? What is the exact connection between content and form? Should philosophers pay attention to genres practiced outside of academia? The aim of our series of conferences is to investigate these questions and more. We would like to look at the problems of content and form in philosophy both from historical and contemporary perspectives, from the viewpoint of analytic and continental philosophy as well as from the standpoint of styles that fall outside the scope of academic philosophy. Stewart claimed that questions of form, genre and style should be entertained not only at the literature departments but by professional philosophers too. As he argued: 'To read philosophical texts as literature is to miss the specifically philosophical meaning that they contain.' We would like to give a joint occasion for both of these disciplines to discuss the problems introduced above. Like Stewart, we would like to bring philosophers to the edges of conformity, to explore the various forms and the diverse ways of not only writing, reading and interpreting philosophy but teaching, discussing, presenting, popularizing or doing it.

________________________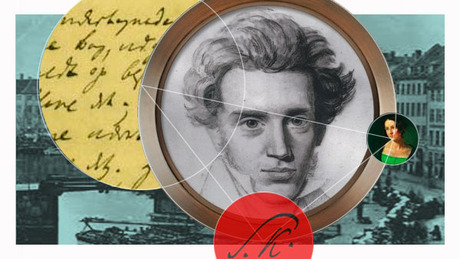 Søren Kierkegaard: Subjectivity, Irony and the Crisis of Modernity

An online course in Coursera
It is often claimed that relativism, subjectivism and nihilism are typically modern philosophical problems that emerge with the breakdown of traditional values, customs and ways of life. The result is the absence of meaning, the lapse of religious faith, and feeling of alienation that is so widespread in modernity.
The Danish thinker Søren Kierkegaard (1813-55) gave one of the most penetrating analyses of this complex phenomenon of modernity. But somewhat surprisingly he seeks insight into it not in any modern thinker but rather in an ancient one, the Greek philosopher Socrates.
In this course we will explore how Kierkegaard deals with the problems associated with relativism, the lack of meaning and the undermining of religious faith that are typical of modern life. His penetrating analyses are still highly relevant today and have been seen as insightful for the leading figures of Existentialism, Post-Structuralism and Post-Modernism.
To date more than 70,000 students from around the world have been involved in the course. The course is absolutely free of charge. No prior knowledge is required.
The course can now be taken on an on-demand basis, and thus students can start at any time and can follow the video lectures at their own pace.
---
"The Determinate Religions: Hegel's Interpretation of the Religions of the World"
Philosophy Department, Boston University
November 4, 2016.
________________________
"The Religion of the Sublime: Hegel's Controversial Account of Judaism"
Yeshiva University, New York
November 16, 2016.
"The Determinate Religions: Hegel's Interpretation of the Religions of the World"
Yeshiva University, New York
November 16, 2016.
________________________
"Hegel's Interpretation of the Greek Religion as a Religion of Spirit"
The Mahindra Humanities Center
Harvard University
December 13, 2016.
Read more

________________________
"The Problem of Nihilism in the Danish Golden Age"
"The Crisis of the Danish Golden Age and its Modern Resonance"
Conference for the Society for the Advancement of Scandinavian Studies (SASS)
Minneapolis, Minnesota, May 11-13, 2017.
________________________
Invited Lecture:
"Hegel's Appreciation of Lutheranism and the Role of Subjective Freedom"
Conference "Critique, Protest and Reform: The Reformation 1517-2017 and its Significance for
Philosophy, Politics and Religion"
6th Nordic Conference for Philosophy of Religion
Oslo, May 31-June 2, 2017.
Read more

________________________
"Moral Nihilism in the Danish Golden Age: P.M. Møller and F.C. Sibbern"

Philosophy Department, University of Tromsø, Norway
June 6, 2017.
---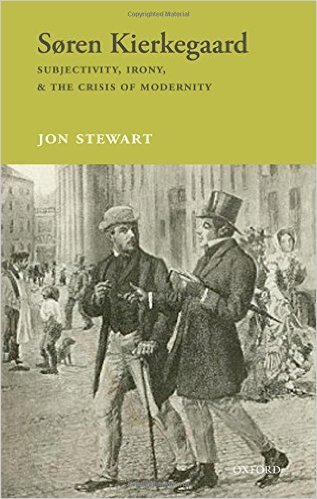 Søren Kierkegaard: Subjectivity, Irony and the Crisis of Modernity
Oxford: Oxford University Press 2015
xv+210pp.
This book is an introductory text that attempts to introduce the thought of Søren Kierkegaard to first-time readers. At the end of his life Kierkegaard says that the only model that he ever had for his work was the Greek philosopher Socrates. This work takes this statement by Kierkegaard as its point of departure.

It tries to explore what Kierkegaard meant by this and to show how different aspects of his writing and argumentative strategy can be traced back to Socrates. The main focus is The Concept of Irony, which is a key text at the beginning of Kierkegaard's literary career. Although it was an early work, it nevertheless played a determining role in his later development and writings. Indeed, it can be said that in it Kierkegaard laid the groundwork for much of what would appear in his later famous books such as Either/Or and Fear and Trembling.
________________________
Reviews
"…the book explores, from various angles, this "Socratic Task" as a primary feature of Kierkegaard's authorship. It is displayed in Kierkegaard's responses to Danish Hegelianism and Romanticism, and then discussed throughout several chapters in terms of his early authorship, the pseudonymous works, and his post-1846 "second authorship." Along the way, we are also given various highlights of Kierkegaard's life, which serve not only to bolster Stewart's argument, but also provide a fine combination of theoretical exposition and historical biography, which should give the book a broad appeal. As with his previous works, Stewart deftly articulates the connections between Kierkegaard and Hegel, leaving the reader with the helpful realization that, although there are substantial disagreements between the two thinkers, Kierkegaard relied upon—and was far more sympathetic to—Hegel than many scholars have often supposed. …as a broad-brushed account, it leaves this reviewer sufficiently convinced, and regarding the tasks of opening up the general reader to both Kierkegaard's life and works, and connecting those to important contemporary issues of individuality and social identity, the book succeeds admirably."
Geoff Dargan, Reading Religion, A Publication of the American Academy of Religion
________________________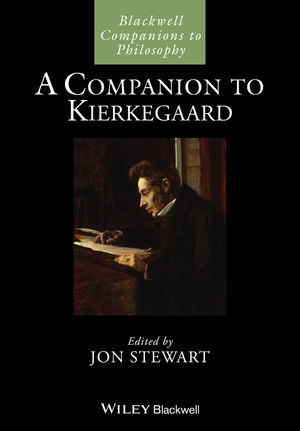 A Companion to Kierkegaard
Malden, MA, Oxford, and Chichester:
Blackwell Publishing Ltd. 2015
(Blackwell Companions to Philosophy)
Søren Kierkegaard is a highly complex author who spans a handful of disciplines. Claimed equally by philosophers, theologians, and literary scholars, he continues to exercise an enormous interest internationally. The Companion to Kierkegaard offers the best single-volume overview of Kierkegaard studies available today. The volume is divided into four major sections that reflect the main areas of Kierkegaard studies today: I. Philosophy, II. Theology and Religious Studies, III. Aesthetics and the Arts, and IV. Social Sciences and Politics. Moreover, in order to cover in a systematic manner each of these disciplinary areas, the volume further subdivides these categories into three subsections: A. Sources, B. Reception and C. Concepts and Contributions. This organization allows for the presentation of all the major aspects of the broad field of Kierkegaard research. Although written by specialists, this volume will constitute a major a reference work for students, instructors, and general readers.
________________________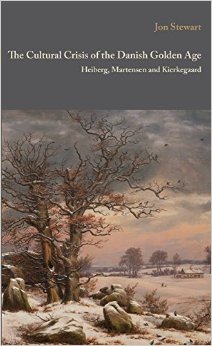 The Cultural Crisis of the Danish Golden Age: Heiberg, Martensen

and Kierkegaard
Copenhagen: Museum Tusculanum Press 2015

xx+337pp.

Date of publication: March, 2015
(Danish Golden Age Studies, vol. 9)
The Danish Golden Age spanned a period of time that saw a number of different kinds of crisis: political, economic and cultural. Events such as the French Revolution, the Napoleonic wars, the national bankruptcy in 1813, the Revolution of 1848 and the first Schleswig War radically transformed Danish society. The many changes that took place at this time made it a dynamic period in which artists, poets, philosophers, and religious thinkers were constantly enjoined to reassess the current situation. Some of Denmarks greatest luminaries, such Johan Ludvig Heiberg, Hans Lassen Martensen and Soren Kierkegaard, articulated the nature of the crisis and proposed different solutions to it.

The present work traces the different aspects and dimensions of this crisis by means of a series of case studies. It shows how the perception of the crisis was a kind of spirit that haunted many of the intellectuals and artists of the period. But far from being something negative or destructive, it was a motivating and stimulating force that helped to make the Golden Age what is was. It made artists and thinkers more willing to break with the past and seek new solutions and approaches. Thus it is argued that the crisis can be seen as one of the central defining elements of what we know as Danish Golden Age culture. But the present work is not a purely historical study since it is shown that many of the key elements of the crisis can still be found in our modern world today. Heiberg's diagnosis of the period as suffering from relativism, subjectivism and nihilism sounds strikingly familiar to the modern reader. When seen in this manner, the Danish Golden Age becomes profoundly interesting and relevant for the broad spectrum of problems of modernity.
________________________
Reviews
"Stewarts Untersuchungen gehen von der simplen Feststellung aus, dass sich Kierkegaard nicht an den philosophischen Schriften Hegels abarbeitet, sondern in erster Linie an Arbeiten aus seinem dänischen Umfeld, die ihrerseits von Hegel inspiriert sind. Mit dieser feinen Akzentverschiebung gelingt es Stewart, eine der wichtigsten intertextuellen Grundlagen der Kierkegaard-Forschung in Frage zu stellen. … Immer wieder gelingt es Stewart in seiner Studie auf solch überraschende und kontraintuitive Querverbindungen zwischen Kierkegaard und seinen dänischen Zeitgenossen aufmerksam zu machen. Dabei unterstreicht er die Modernität einer umfassenden Krisenerfahrung, die eben nicht nur bei Kierkegaard formuliert wird, sondern auch bei Heiberg und seinen Kritikern. … Insgesamt…handelt es sich um ein sehr lesenswertes Buch, das sich gleichermassen an Kierkegaard-Forscher sowie am Dänischen Guldalder interessierte Literatur- und Kulturwissenschaftler richtet."
Klaus Müller-Wille (Universität Zürich), Orbis Litteratum, vol. 71, no. 4, 2016, pp. 435-436.
---
Forthcoming Publications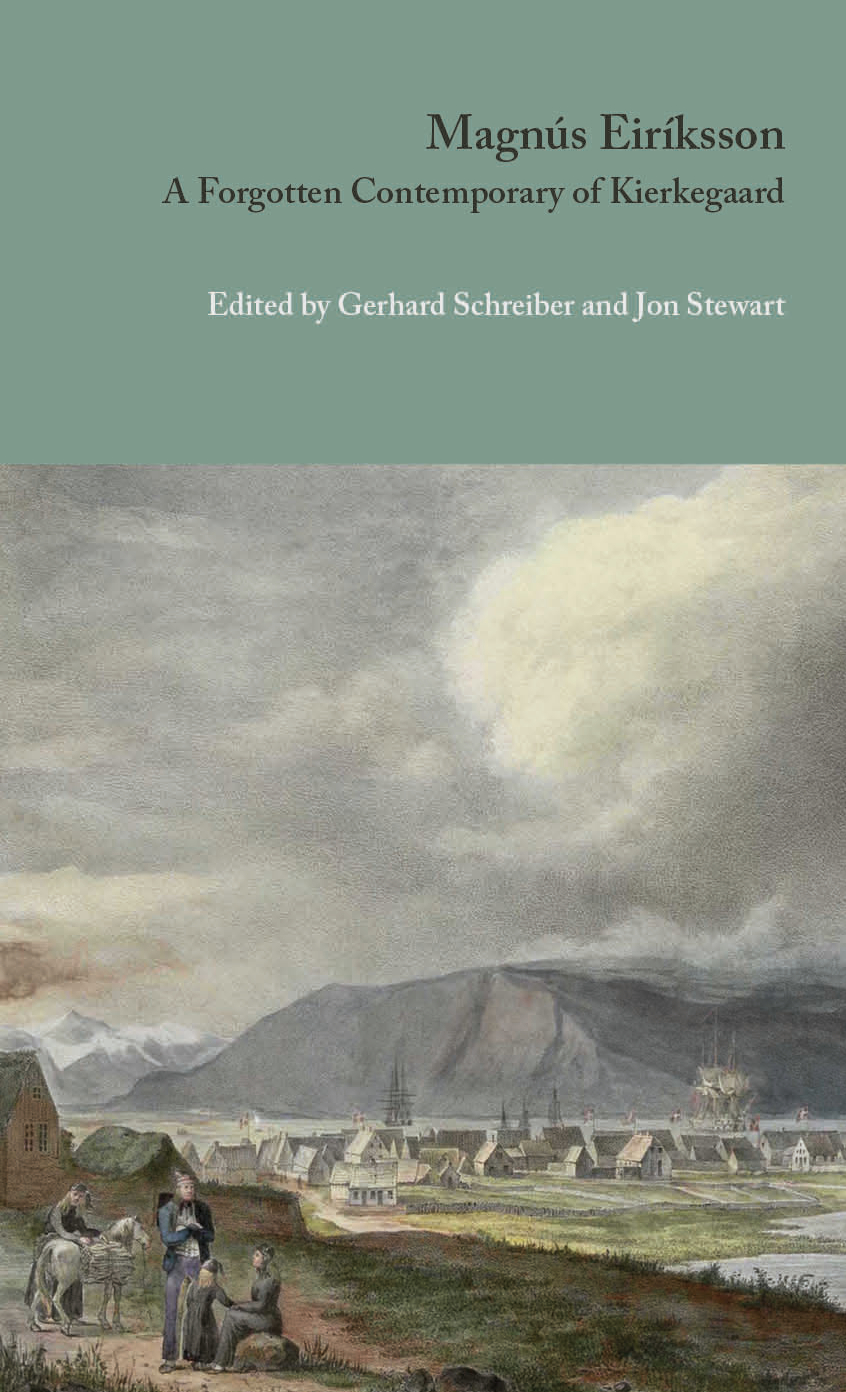 Magnús Eiríksson: A Forgotten Contemporary of Kierkegaard
ed. by Gerhard Schreiber and Jon Stewart
Copenhagen: Museum Tusculanum Press 2017
xiv+487pp.


The present volume is the first anthology devoted to the Icelandic theologian and religious author Magnús Eiríksson (1806-81), a forgotten contemporary of Søren Kierkegaard in Golden Age Denmark. With his remarkably modern views, thoughts and ideas of society, politics and religion, Eiríksson has taken on the role of a widely unknown pioneer in various contexts. As early as in his debut book, On Baptists and Infant Baptism (1844), Eiríksson made a name for himself as a devoted advocate of tolerance and freedom of thought and conscience in matters of religion. Although Eiríksson's numerous and multifaceted writings provoked a wide spectrum of reactions by members of the Danish society, the central figures of that time constantly took care to avoid engaging Eiríksson or his ideas in public debate and instead met him with "lofty silence."

The present volume aims to end this silence, which has continued after Eiríksson's death, and it marks the beginning of a serious discussion of Eiríksson's works and ideas. The articles featured in this anthology are written by international scholars from different fields. With its strategic organization, the collection covers the key topics of Eiríksson's writings and provides insights into his historical-cultural background. Understanding Eiríksson's polemics with his Copenhagen contemporaries—such as Hans Lassen Martensen, Henrik Nicolai Clausen, N.F.S. Grundtvig and Søren Kierkegaard—on some of the main theological issues of the day sheds light on the period as a whole and provides a new perspective on the complex and diverse discussions concerning religion in the Golden Age. With its first international bibliography on Eiríksson, an accurate and reliable edition of the auction catalogue of Eiríksson's private library and its context-sensitive indices, this anthology will be a solid foundation and ideal starting point for any future research on this almost forgotten thinker.